HOME
Roadside 1
Roadside 2
Interior
Ardennes 1

Ardennes 2
Eupen
Staverden 1

Staverden 2

Cajamarca

Extremadura 1

Extremadura 2

Extremadura 3



History
Specifications
Links
Videos
Alfa Romeo Montreal 1975
Designed by Marcello Gandini for Bertone
Race-Bred, Tipo 33-Derived DOHC 7000 rpm V-8 Engine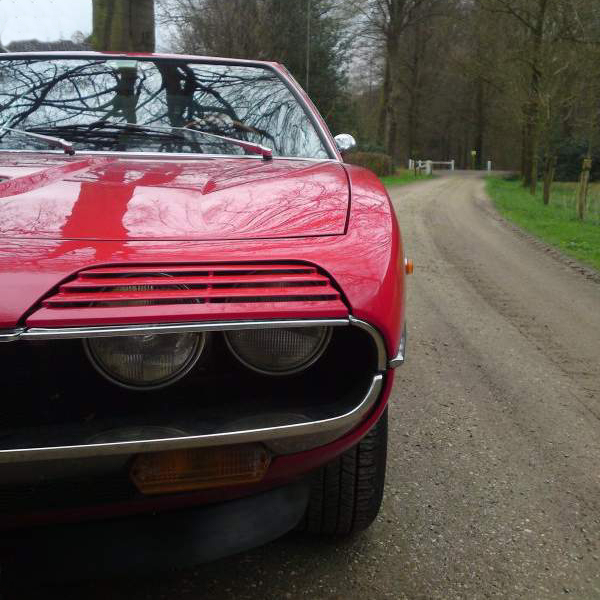 Photo Dexter ten Hoopen

Welcome to a great ride



The Montreal is one of the most exotic series production cars ever manufactured by Alfa Romeo. The combination of a race-bred 7000 rpm 200hp V8 engine with stylish Bertone coachwork puts it in a class of its own. It is a car that can be immensely enjoyable to drive and which turns heads wherever it appears. To quote Ronnie Schreiber of 'The Truth About Cars': "The Montreal looks just right. While mid-engine configurations rule the supercar roost, there's something about the classic long hood / short deck that is just perfect for a grand touring coupe. That's been true since the classic era. It was true about the Ferrari Daytona and it was certainly true about the Alfa Romeo Montreal.
The Montreal is one of the few concept cars that made it to production mostly intact. Introduced at Expo 67, the world's fair held in Montreal, and given the name of the host city, the Montreal had great lineage. The 2+2 body design was led by Marcello Gandini at Bertone, and the Montreal shares some of the lines of the Lamborghini Miura, Gandini's chef-d'oeuvre. It's four-cam 2,600 cc V8 engine was designed by famed Ferrari engineer Carlo Chiti, who headed Autodelta, Alfa's racing division, at the time.
Fortuitously, Autodelta was just then introducing the Tipo 33 racer and its road car sibling, the Type 33 Stradale, powered by an all-new two liter V8 engine Chiti had designed. A 90 degree design with double overhead cams for each cylinder bank, when bored out to 2.6 liters, with Spica mechanical fuel injection and twin electronic ignition, the Montreal's engine was good for 230 hp at 6,500 rpm. At 1.25 horsepower per cubic inch it had to have been one of the highest specific output street production engines ever, even though it was detuned from the racing version, with a significantly reduced compression ratio.
Performance was brisk, for the era, with a top speed of 220 km/h (137 mph) and a 0-100 km/h time (0-62 mph) of 7.1 seconds. To slow the car from that speed, vacuum assisted disc brakes were fitted at all four wheels. The Montreal braking system also featured two hydraulic circuits, a safety feature that became fairly standard as the 1960s went on." Lubrication is of the dry sump-type, which assures sufficient oil reaching the cylinders during fast cornering. It also makes for a lower engine build, which helped to create the elegant and eager, low slung nose.